YOUTH OPPORTUNITES PROGRAM SET TO "CREATE LITHGOW" The NSW Government's Youth …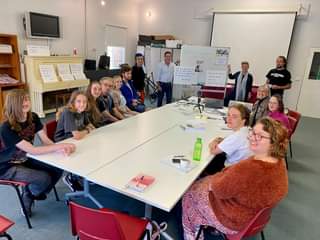 YOUTH OPPORTUNITES PROGRAM SET TO "CREATE LITHGOW"
The NSW Government's Youth Opportunities Grants Program is set to put young people from Lithgow on the road to stardom.
"Create Lithgow" is one of 35
initiatives across the state to receive a share in the NSW Government's $1.5 million initiative.
The project was launched recently and involves a year-long series of workshops for young people who are looking to make a career in the creative industries.
Member for Bathurst Paul Toole said NSW Government funding of $42,000 will allow Lithgow City Council to drive the project, under the direction of its Community Development Officer, Alison Kim.
He said that over the next 10 months there will be… More